Virtual Showrooms – Shop From Home
Utah's newest and largest fireplaces designer showrooms. The first in Utah's to offer a virtual showroom for your convenience. From the comfort of your home browse our two locations with the click of a button.
Professional Fireplace Design, Sales, Installation, and Tune-Up Services in Utah
Comfort Solutions is your one-stop shop for your custom fireplace needs. As one of the primary sources of heat in a home, we ensure that our fireplace units combine glamor with functionality. Our innovative approach to fireplace design ensures a seamless fusion of traditional fireplace aesthetics and iconic, contemporary design.
Count on Comfort Solutions to make your fireplace dreams a reality. Just drop by one of our showrooms in Ogden or Sandy. Our Sandy showroom is the newest and largest in the state. Our new modern gallery also features the freshest fireplace designs and trends that keep you cozy.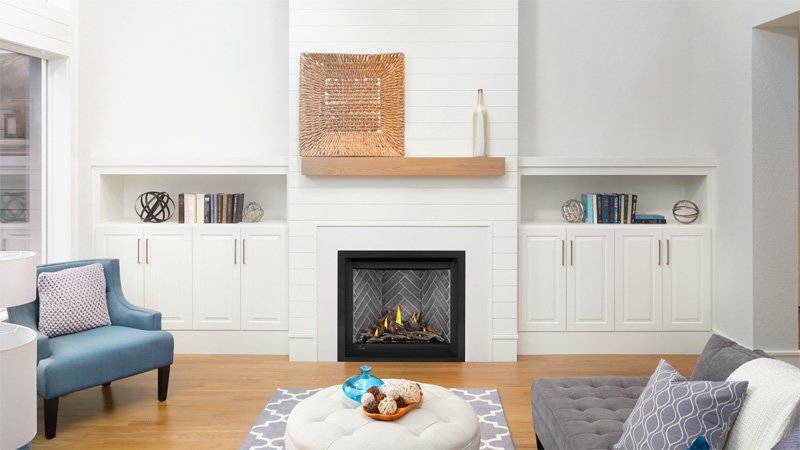 The fireplaces is the heart of your home. Where family gathers to create warmth and memories. Let the 5 star cozy & comfort pro's at Comfort Solutions design your dream fireplace. For any style, budget or décor our staff can help.
Gas / Wood / Electric Fireplaces
Modern and Traditional Fireplaces
New Construction or Remodel Fireplaces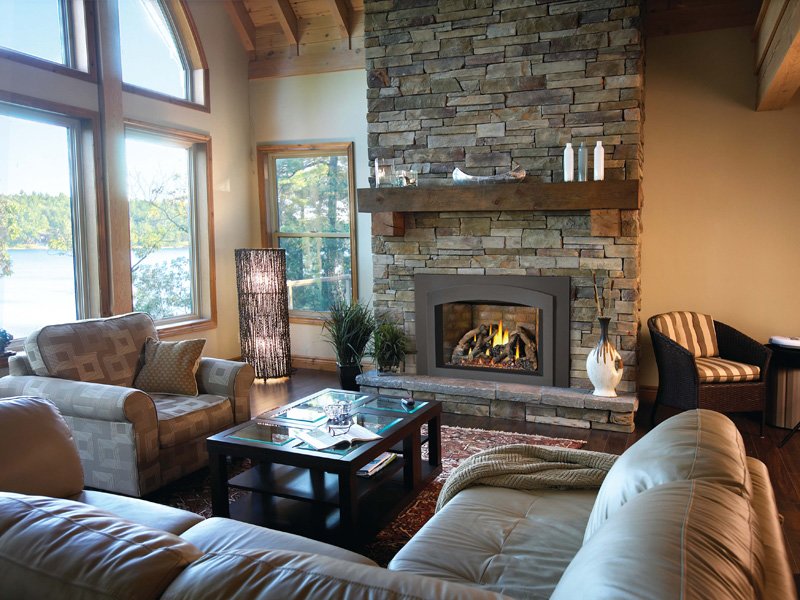 Have an old drafty or dated fireplaces? Let our 5 star team show you the most innovative inserts on the market. From Modern to Traditional we can transform your old open hearth/wood fireplace. With a push of a button you will create warmth and memories for years to come.
Gas Inserts (Modern / Traditional)
Wood / Pellet Inserts
Electric Inserts/Logs
Looking to add or replace your current stove. The 5 star pro's at Comfort Solutions can help. With Utah largest selection of gas/wood/pellet stoves we are here to help. If your remodeling or building we have the perfect stove to meet your heating needs to keep you cozy & comfy
Remodels / Change Out / DAQ
Visit our showroom to see the most innovative mantels on the market. With our new Stoll mantels we can match meet style, taste or décor. From shelves to the entire wall we can help you design the fireplace mantel/wall of your dreams.
Custom Metal Mantels
Custom Metal Panels / Walls
Custom Fireplace Doors
From modern to traditional we have just the right log set for your homes. Converting or replacing your log is simple and easy. Visit our showroom and let our 5 star team show you logs / fire glass / Stones and more
Gas Logs
Fire Glass
Stones . Shapes
Looking to add warmth and beauty to your outdoor area? The 5 star Comfort Solutions staff is here to help. With Utah's largest selection of outdoor fireplaces and firepits. We have just the right touch for your patio, deck or backyard living space.
Wood Fireplaces
Gas Fireplaces
Gas Firepits / Gas BBQ's
For decades we have been providing fireplaces, inserts and stoves to Utah Families. Our 5 star reputation sets the bar for great service, products and installation. Don't just take our word for it. We proudly have more 5 star google reviews than all of our fireplace competitors combined. Let the Pros's at Comfort Solutions help you design the fireplace of your dreams. Call or visit us today!
We can help make your experience easy and seamless.
We are here to help you no matter what.
Add a new fireplace where one doesn't exist for a warmth and comfort upgrade.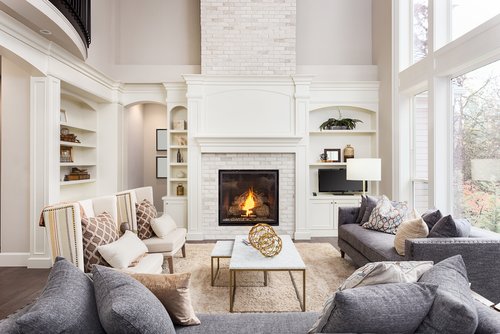 Convert your wood fireplace to gas and experience greater performance, safety, and convenience.
Replace your existing fireplace to match the evolving style of your home.
Let our team help install the perfect HVAC system to keep you comfortable year around. Come see and feel the Comfort Solutions difference.
Let our team help install the perfect HVAC system to keep you comfortable year around. Come see and feel the Comfort Solutions difference.
Let our team help install the perfect HVAC system to keep you comfortable year around. Come see and feel the Comfort Solutions difference.
Premium Brands and Partners
Google Reviews- 5 Star Fireplace Experts!
See what our happy clients have to say. We proudly have more 5 star reviews
than all of our fireplace competition combined.
Ian and Jason were awesome to work with. They installed my whole home humidifier, made it all looked nice and cleaned up after completion. Afterwords they patiently explained how to use it, maintain it, and all the details of the install. Overall a great experience and I will definitely be using them again.Thanks guys!
David did a very good job telling me what he was doing and had all the equiptment he needed to check the A/C correctly
When our thermostat started acting up and the AC would kick on we called and Jason came out to diagnose our issue. He troubleshot the issue and had us back up in no time. He was great to communicate what was happening and was always on time.
Jeff and Sabian did an excellent job installing my new Napoleon gas fireplace. They had to run a new gas line through the attic to reach the fireplace. Everyone else said it couldn't be done but they made it happen. They are hard workers and explained items as they arose to ensure I was included in making decisions on how the final install would turn out. Thanks for a great experience. We love our new fireplace.
These guys were a little more cost than a local Logan company, but that company left many problems behind on my 1999 heater/AC installation. Carson came up and I explained exactly what those problems were and he promised to fix them, and they did. The process was very straight forward with no hidden cost. They explained what they would do, gave an absolutely accurate estimate and then performed flawlessly on that installation.Even with a 1 hour commute they were on time and replaced the systems and fixed all the problems in 3 days. My installer was Juan who did an excellent job, answered all my questions, and tolerated all of my hovering behind them from time to time with great patience. A shout out to Mervyn and Rory who helped Juan. All of the guys were very careful with my 3 cats and 1 dog as they did their work.They added 2 zones to my house to fix a terrible unbalanced system from the north side of my house to the south end. The system now works fantastic. I set it and forget it, no more manual changes to compensate 3 to 5 times per year. And we went from heating this AM (44 degrees outside) to air in the afternoon (PM 75 degrees) automatically with no intervention on my part.I have the system set to circulate at 35% all the time which keeps the whole house much more comfortable and the 5 inch air filter is now dusting my home for me and the air is so much cleaner.Great company, with great employees, delivered better than 100% for me.Thank you guys!
Jason was professional, thorough, and friendly. I would recommend him to anyone. He went beyond the normal service I have had in the past.
We were so impressed with every step of this process. We were able to get the consult scheduled in a timely manner and get the whole process going. Both the advisor Aaron and the service pro Paul were very professional and highly skilled in their work. We would highly recommend!
Jeff and Caleb were very professional and helpful. They made this experience a pleasant one.
It was getting late on a Saturday. I was leaving the next day for a week long trip. The downstairs was unusually cold even though my new thermostat was set for something much warmer. I called to see if I could get a late day (Saturday) appointment. At first the receptionist said Monday was the soonest they could get to me, but when I explained I was heading out of town she put me on hold to see what she could do. A couple hours later Jason showed up. He diagnosed the problem within minutes and was great about troubleshooting rather than throwing parts at the problem. I'm so glad he was on call. Very professional. Thank you!
I had comfort solutions install two gas fireplaces and they are great! Tyler worked super hard to get them both installed in one day and gave me a great walk through on how to use them. They look so much better than my old ones and I'm so excited to use them this winter!
Ian and Jason did a great job! They were very knowledgeable and skilled, as well as being hard workers. I would be happy to have them perform work at my home again. Thanks for doing such a great job!
Tylor and the crew did a great job! Thanks.
Our technician, Jason, was here early and ready to go, he was able to identify and fix the problem in one visit, as well as identifying other issues we were not aware of and fixing those as well
Ian and Jason are an amazing team!! They exuded professionalism and efficiency while repairing my A/C. Their commitment to quality assurance is evidenced by their workmanship. Thank you, Jason and Ian, for your strong work ethic and attention to detail.-Wendy OdellDraper, Utah
David was on time, professional, and very helpful. He took the time to explain what he was doing and answered my questions. I recommend Comfort Solutions for your heating and AC needs!