Virtual Showrooms – Shop From Home
Utah's newest and largest fireplaces designer showrooms. The first in Utah's to offer a virtual showroom for your convenience. From the comfort of your home browse our two locations with the click of a button.
Professional Fireplace Design, Sales, Installation, and Tune-Up Services in Utah
Comfort Solutions is your one-stop shop for your custom fireplace needs. As one of the primary sources of heat in a home, we ensure that our fireplace units combine glamor with functionality. Our innovative approach to fireplace design ensures a seamless fusion of traditional fireplace aesthetics and iconic, contemporary design.
Count on Comfort Solutions to make your fireplace dreams a reality. Just drop by one of our showrooms in Ogden or Sandy. Our Sandy showroom is the newest and largest in the state. Our new modern gallery also features the freshest fireplace designs and trends that keep you cozy.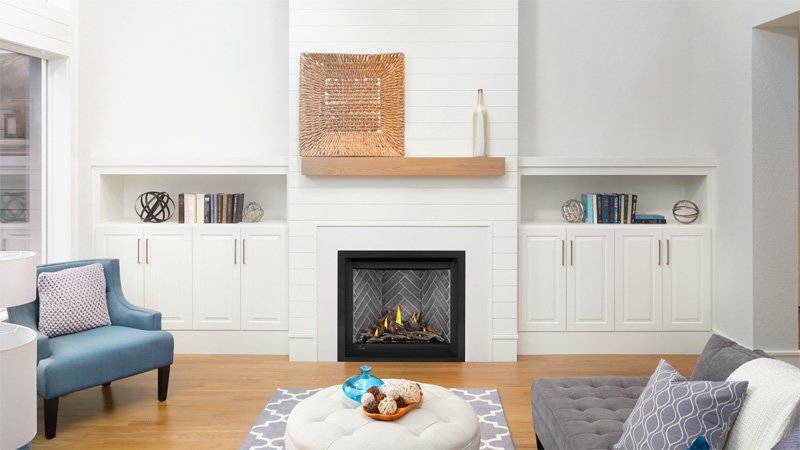 The fireplaces is the heart of your home. Where family gathers to create warmth and memories. Let the 5 star cozy & comfort pro's at Comfort Solutions design your dream fireplace. For any style, budget or décor our staff can help.
Gas / Wood / Electric Fireplaces
Modern and Traditional Fireplaces
New Construction or Remodel Fireplaces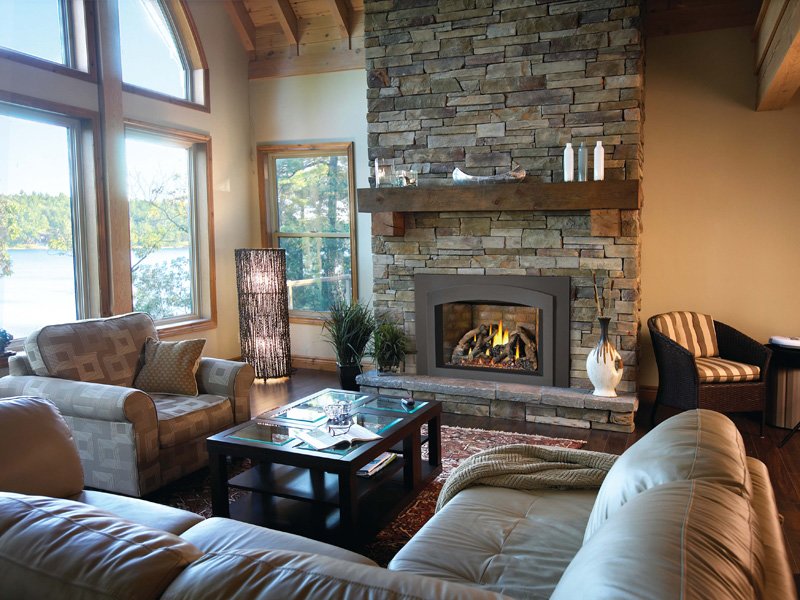 Have an old drafty or dated fireplaces? Let our 5 star team show you the most innovative inserts on the market. From Modern to Traditional we can transform your old open hearth/wood fireplace. With a push of a button you will create warmth and memories for years to come.
Gas Inserts (Modern / Traditional)
Wood / Pellet Inserts
Electric Inserts/Logs
Looking to add or replace your current stove. The 5 star pro's at Comfort Solutions can help. With Utah largest selection of gas/wood/pellet stoves we are here to help. If your remodeling or building we have the perfect stove to meet your heating needs to keep you cozy & comfy
Remodels / Change Out / DAQ
Visit our showroom to see the most innovative mantels on the market. With our new Stoll mantels we can match meet style, taste or décor. From shelves to the entire wall we can help you design the fireplace mantel/wall of your dreams.
Custom Metal Mantels
Custom Metal Panels / Walls
Custom Fireplace Doors
From modern to traditional we have just the right log set for your homes. Converting or replacing your log is simple and easy. Visit our showroom and let our 5 star team show you logs / fire glass / Stones and more
Gas Logs
Fire Glass
Stones . Shapes
Looking to add warmth and beauty to your outdoor area? The 5 star Comfort Solutions staff is here to help. With Utah's largest selection of outdoor fireplaces and firepits. We have just the right touch for your patio, deck or backyard living space.
Wood Fireplaces
Gas Fireplaces
Gas Firepits / Gas BBQ's
For decades we have been providing fireplaces, inserts and stoves to Utah Families. Our 5 star reputation sets the bar for great service, products and installation. Don't just take our word for it. We proudly have more 5 star google reviews than all of our fireplace competitors combined. Let the Pros's at Comfort Solutions help you design the fireplace of your dreams. Call or visit us today!
We can help make your experience easy and seamless.
We are here to help you no matter what.
Add a new fireplace where one doesn't exist for a warmth and comfort upgrade.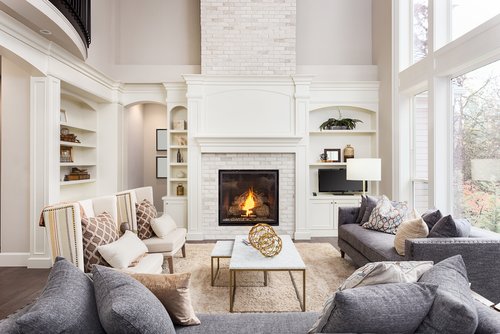 Convert your wood fireplace to gas and experience greater performance, safety, and convenience.
Replace your existing fireplace to match the evolving style of your home.
Let our team help install the perfect HVAC system to keep you comfortable year around. Come see and feel the Comfort Solutions difference.
Let our team help install the perfect HVAC system to keep you comfortable year around. Come see and feel the Comfort Solutions difference.
Let our team help install the perfect HVAC system to keep you comfortable year around. Come see and feel the Comfort Solutions difference.
Premium Brands and Partners
Google Reviews- 5 Star Fireplace Experts!
See what our happy clients have to say. We proudly have more 5 star reviews
than all of our fireplace competition combined.
Mike did an incredible job with my fireplace. Worked hard to keep costs low and was extremely Knowles's le. All costs were explained up front and the arrival time clearly communicated. Mike was also extremely friendly and easy to work with. Overall a great experience!
My old gas fireplace was making terrible sounds even though it wasn't being used. I thought a bird had gotten trapped inside it. Todd arrived promptly, examined the fireplace innards, and concluded that there was no bird, however its old fan might well have been responsible for the noise.He cleaned the fireplace so that it now lights immediately when I turn it on. It also looks great! So far it has been quiet, but while waiting for the fan to turn on, Todd researched a replacement fan should I need one.
Chris ,and Ben did a job well done. Claire the Advisor was very helpful too.Very good problem solvers, and good work ethics.
Ian and david are awesome!
Rory, Sean, and Jordi spent the day here installing both heating and a/c. They were professional, efficient, on time, and got the job done in one day. Thank you so much.
Always on time, lots of attention to detail, willingness to explain everything. I have only good things to say about Comfort Solutions and our experience with them.
Zack, Sabian, and Jeff all worked hard to make sure we were happy and satisfied with our new fireplace insert. It was a good experience.
Rory and Sean did a great job installing my mom's new fireplace and made sure to explain how it works and answer and questions we had. Thanks!
Jason cleaned and repaired three gas fireplaces for us. They all look brand new and work flawlessly. Ask for Jason. He's fantastic!
Jeff arrived on time and did a great job. I had several questions about the remote control functions that he explained to me. I'm more than happy with my fireplace and Jeff as an installer.
David came to checkout a fan that ran too long in our heating system. He located the problem in the wiring and discussed two possible solutions . I appreciated his advice on the best solution, which involved removing the old thermostat and replacing it with a Nest one and rewiring it. Problem solved!
Jeff and Dakota were so nice and respectful! They did a wonderful job installing the fireplace! We love it! Thank you!!!
Jeff and Dakota installed our new fireplace today. They were kind, efficient and very careful about keeping my house clean. They also gave us good education about how to use the remote to access all the features and how to remove the glass to clean it. Dave H who came to give us the did a great job too. Thanks Comfort Solutions- we are thrilled with our new gas fireplace.
Phillip and Eddie were excellent at the replacement of old system. Professional and knowledgeable with the new technology and installation! Our sales rep Clair was spot on with what we needed! Very happy with everything!
Great group of people to work with. Professional, courteous, addressed questions or concerns with knowledge and patience. I felt Carson was honest when he answered ALL of my questions regarding replacement of a 38+ year old furnace and installation of new AC (We previously had a swamp cooler). Rory and Sean were the installers and they also addressed my numerous questions and concerns with patience and professionalism. They were very clean, respected my home, and picked up and disposed of all of the various cardboard boxes and miscellaneous garbage that goes along with removal and installation. Thanks to everyone!!!! Thanks to Katie as well who was able to schedule the install on the days I requested. 😊